We are hiring a International Security Accelerator Programme Manager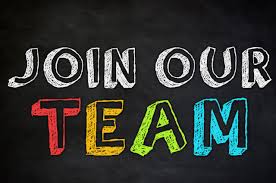 Accelerator Programme Manager
Accelerator Programme Manager CorkBIC is recruiting a Programme Manager for its International Security Accelerator. We are looking for someone who is passionate about helping early stage startups and in supporting and developing the next generation of security solutions to change the world. This is a full time position that will support the accelerator team as they prepare to run the third cohort of the programme.
This World Class Security Accelerator invests in early stage disruptive companies in the security sector including, Cybersecurity, AI, Internet of Things (IOT), Blockchain, Health & Bioinformatics, Defence, Critical Infrastructure, Financial Services & Logistics. This intensive, hands-on accelerator programme is run by entrepreneurs for entrepreneurs.
Key Responsibilities
Recruitment
Manage the pipeline of applicant companies and report status
Develop external relationships to support recruiting/sourcing efforts
Build strategies for engaging startup communities across the globe and identify opportunities for building a pipeline of companies
Support the screening and interview process
Assist selected companies in relocating to Cork to participate in the Accelerator
Programme
Plan and execute accelerator programme schedule
Plan key activities, workshops and events based on programme focus areas
Contribute to programme content and understand needs of participants to guide programme
Support the accelerator team with one-to-one sessions with participating companies
Manage communication with participants and ensure participant engagement
Manage relationships with internal and external mentors
Required Experience:
Experience working with startup/entrepreneurial communities
Experience working in the tech sector
Social media marketing and PR communication skills
Structured approach with attention to detail, excellent organisation skills, ability to manage multiple projects and responsibilities at the same time
Comfortable working in a self-directed environment
Ideal qualities and skills:
Entrepreneurial and Energetic
A fast learner able to own and drive responsibilities forward
Ability to remain calm and focused in fast paced, high pressure environments
What's in it for you?
Deep dive into tech startup world
Work side by side with high performing accelerating teams
Exposure to network of seasoned entrepeneurs
"Real world MBA" not theoritical – practical!
Email: accelerator@corkbic.com
Close date: Tuesday April 9th