ISA Associate - Job Opportunity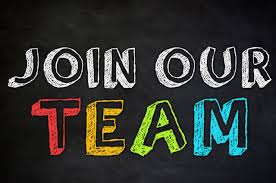 International Security Accelerator (ISA) Associates
This is an outstanding opportunity for the right person to immerse themselves in an accelerator programme and turn the dial on the next generation of global leaders in the security space. As an associate in the ISA, you will help to build the next group of ISA startups as they grow from early stage to investor backed scaling companies. Your network will explode and become your most powerful asset as you mingle with the cream of seasoned entrepreneurs, mentors, investors and founders and get to know them through working side by side and enjoying social events. This is an ideal role for someone starting out on the entrepreneur road or thinking about doing their own startups. Think of it as doing an experiential MBA in entrepreneurship and get paid at the same time!
Applicant Description
Demonstrated interest in technology, startups, entrepreneurship, venture capital, etc.
You should be willing to commit to the equivalent of a full time position for a three month time period and available days, evenings, or basically whenever needed. Schedule is flexible but a strong commitment is expected. Applicants should be able to jump in and complete any task quickly and effectively. You should be a jack of all trades and have a varied skill set. We expect a great attitude, desire to learn and meet new people, lots of energy and enthusiasm. You should fear no task and be willing to take on any project, large or small.
General Job Description
Tasks will include assisting with the day-to-day operations of the ISA program, and engaging with and assisting the companies in any areas of need, moving from company to company throughout the programme. This can include marketing, business development work, research, and providing regular content (blog posts and photos) to social media manager. Examples of responsibilities:
Working side by side with startups on whatever they need at the time
Early business development and lead generation
Designed and running digital marketing campaigns
Helping the companies with anything, identifying needs and preparing for upcoming events, organizing meetings
Running logistics for special guest mentor visits
Sitting in on strategic one to one session with startups and mentors
Associates will report to the program manager
Please send your CV and a cover letter to Accelerator@corkbic.com before September 15th. Please include (ISA Associate Application as the subject)