International Security Accelerator teams raise €7 million & create 100 jobs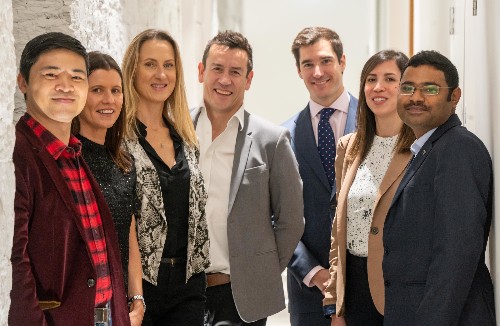 The CorkBIC International Security Accelerator based in Cork City Centre, concluded cohort three of the programme on Thursday Dec 5th hosting its third Demo Day. Accelerator. At the event, the five participating companies presented their business to an audience of Angel Investors, VCs and Industry Leaders.
This cohort of companies focused on a range of innovative technologies in areas such as blockchain, fintech, cybersecurity and Artificial Intelligence.
Demo Day followed 13 weeks of mentoring, coaching, Entrepreneur and Investor led workshops focussing on team, technology, business model, market opportunity & investor readiness. The programme connected participating companies from around the world with the Investor and Entrepreneur network of CorkBIC.
"The results of the International Security Accelerator have exceeded our expectations. We believe this is due to a unique engagement model that deeply challenges teams at the customer and channel interface. Many teams step up to a global scale and close good seed capital rounds in 3-12 months to continue the momentum and build the trust created." said Michael O'Connor, CEO, CorkBIC."
The Winner of the Most Investible Company, Liam Darling COO of HaloSOS, said "Winning the Most Investible Company is a huge validation for HaloSOS, and that we are right on track for building the best indoor and outdoor security solution for our customers. Participating in the Accelerator over the past 13 weeks has helped us with refining our business proposition, getting investor ready and ensuring we have the right 'go to market' strategy".
World class mentors like Candace Johnson, Entrepreneur and one of the 50 most powerful businesswomen in Europe, Joe O'Sullivan, Ophir (formerly Apple), William Dalton, Trend Micro and Peter Coppinger, Teamwork.com have challenged and advised the teams sharing their experiences.
The participating start-ups are: Automated Regulatory Monitoring, HaloSOS, Wealthskey, Evalk and QBRICS.
The accelerator is privately funded and supported by key partners Kernel Capital and Trend Micro along with Cork City Council.
In the Photo: Kenith Poon, WealthSkey; Sarah Walsh, Accelerator Programme Manager; Fiona Moloney & Liam Darling, HaloSOS; Igancio Colis & Raquel Ruiz, ARM and Rakesh Ramachandran, Qbrics
END
Contact: Sarah Walsh, Programme Manager, International Security Accelerator
Tel: 086 1659442
Email: swalsh@corkbic.com