CorkBIC Venture Academy - Nov 16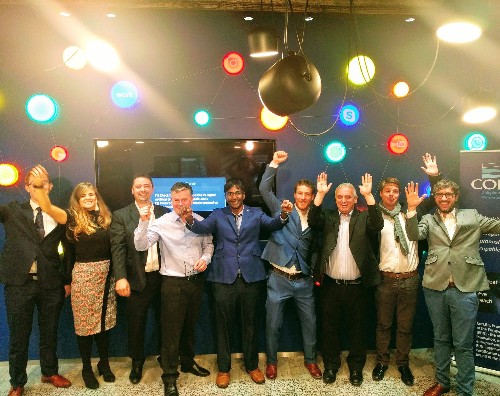 Investor Ready Startups & Entrepreneurs get ready to pitch at the 2017 CorkBIC Venture Academy®
The 2017 CorkBIC Venture Academy® is open to all investor ready companies but with a particular focus on the wider security industry including Cybersecurity, Internet of Things (IOT), Health & Bioinformatics, Defence, Critical Infrastructure, Financial Services & Logistics.
Participating Companies will receive clear advice and guidance on how to improve their investor proposition from International Investors & Seasoned Entrepreneurs
The Entrepreneurs will have the opportunity to pitch to selected Angel Investors
The Venture Academy will take place on Thursday November 16th 2017 in Cork City Centre.

Key Participants will include:
Julian Costley - Former Co-founding CEO of E*TRADE UK, founding CEO Globecast NE, founding MD Computer Channel BSkyB, Country Manager Reuters, now professional angel investor and chairman/NED (recently publsihed How to use Crowdfunding)
Boole Investments, one of Ireland's most active angel investment syndicate
Companies who have recently raised investment
Serial Entrepreneurs who know all too well the importance of investment at the right time from the right source
Irish & International Angel Investors
CorkBIC initiatives including The Venture Academy® have assisted and worked with over 200 companies, of these 57 have raised funding with the Enterprise Ireland High Potential Start Up fund (HPSU) and a total of €52million has been invested.
The CorkBIC Venture Academy® is supported by Bank of Ireland, Cork City Council and Cork County Council, EBAN (The European Trade Association for Business Angels, Seed Funds and Early Stage Market Players) and Flynn O'Driscoll