3rd Cohort of the International Security Accelerator Starts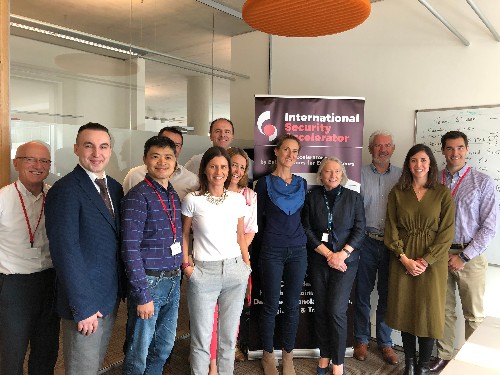 The 3rd Cohort of the CorkBIC run International Security Accelerator began on September 9th in Cork City Centre, Ireland. The programme invests in early stage disruptive companies coming from the wider security industry such Cyber Security, IoT, Blockchain, AI, MedTech and Fintech.
Companies who participated in the first 2 Cohorts of the Accelerator are now valued at €31m, with valuation increases of 4x from pre-programme to post-programme valuation and €3.16m of seed capital has been invested in 7 companies to date. Rammer.ai from the 2nd Cohort recently raised $1.8million in the US.
CorkBIC are delighted to welcome teams from the UK, Spain, Ukraine, Hong Kong, India, Mexico & Ireland who were chosen from over 100 applications from across the globe. The teams are developing and working on a huge range of security related technologies including personal security solutions; protecting businesses from gun violence situations; discreet security wearables; automated compliance issue identification and many other areas. Each company will receive investment, office space, mentorship and business development as part of the programme.
The International Security Accelerator is supported by Trend Micro Ireland and Kernel Capital as well as private Investors.